Shakera Crocheted Infinity Scarf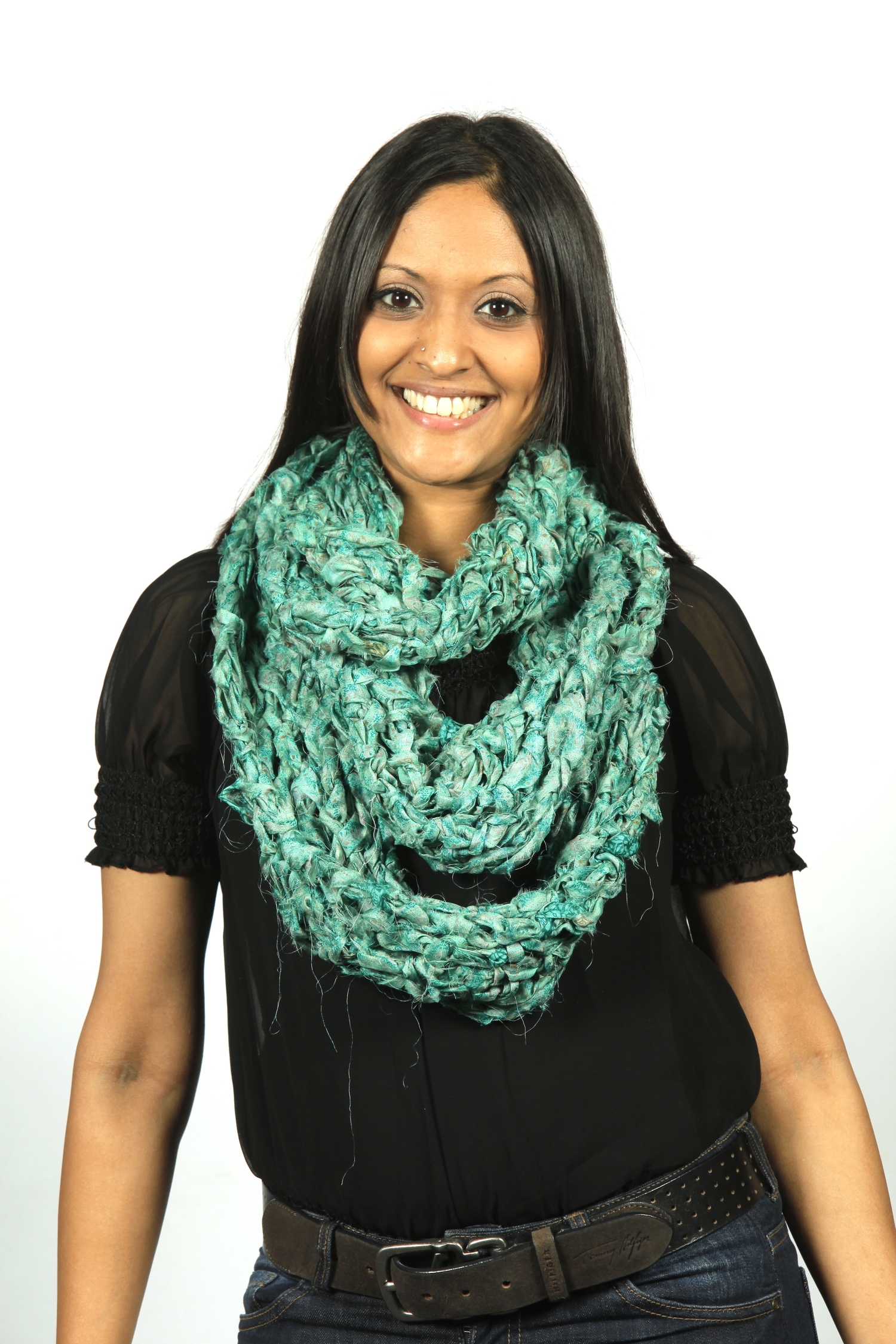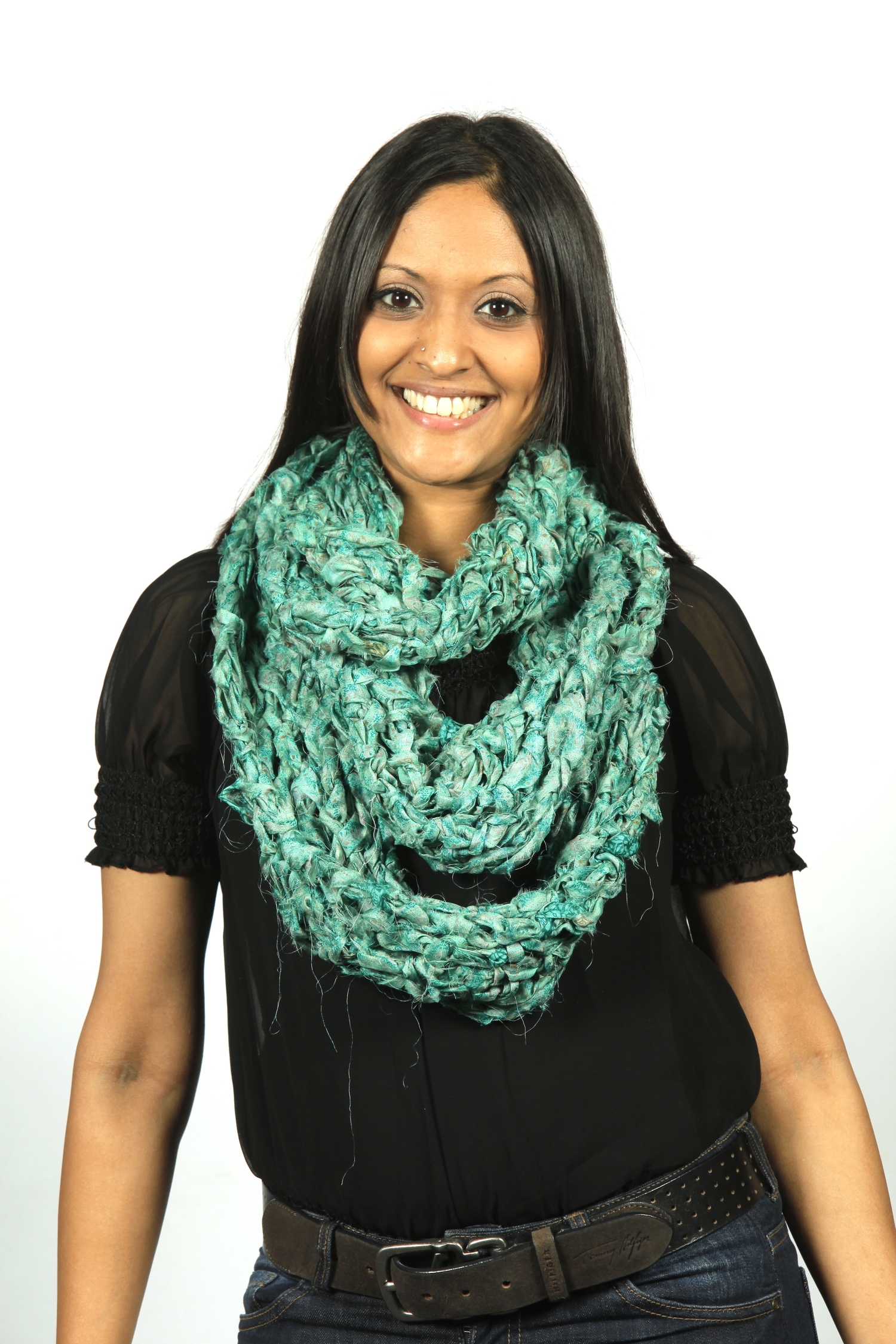 Shakera Crocheted Infinity Scarf
[Sha-ker-ah] Grateful. Named after a My Choices client.
شکر گزار
This cozy scarf is made from 100% silk sarees, hand-cut into strips that are crocheted into a beautiful infinity loop. Each scarf is unique not only because of the fabrics being used but because of the unique tension and frequency with which its PeaceCrafter crochets.
The texture and vibrancy of these scarves make them a stand out accessory sure to make any outfit exponentially more interesting.
100% Silk
Hand Crocheted
Infinity loop (scarf is in one loop rather than having ends)